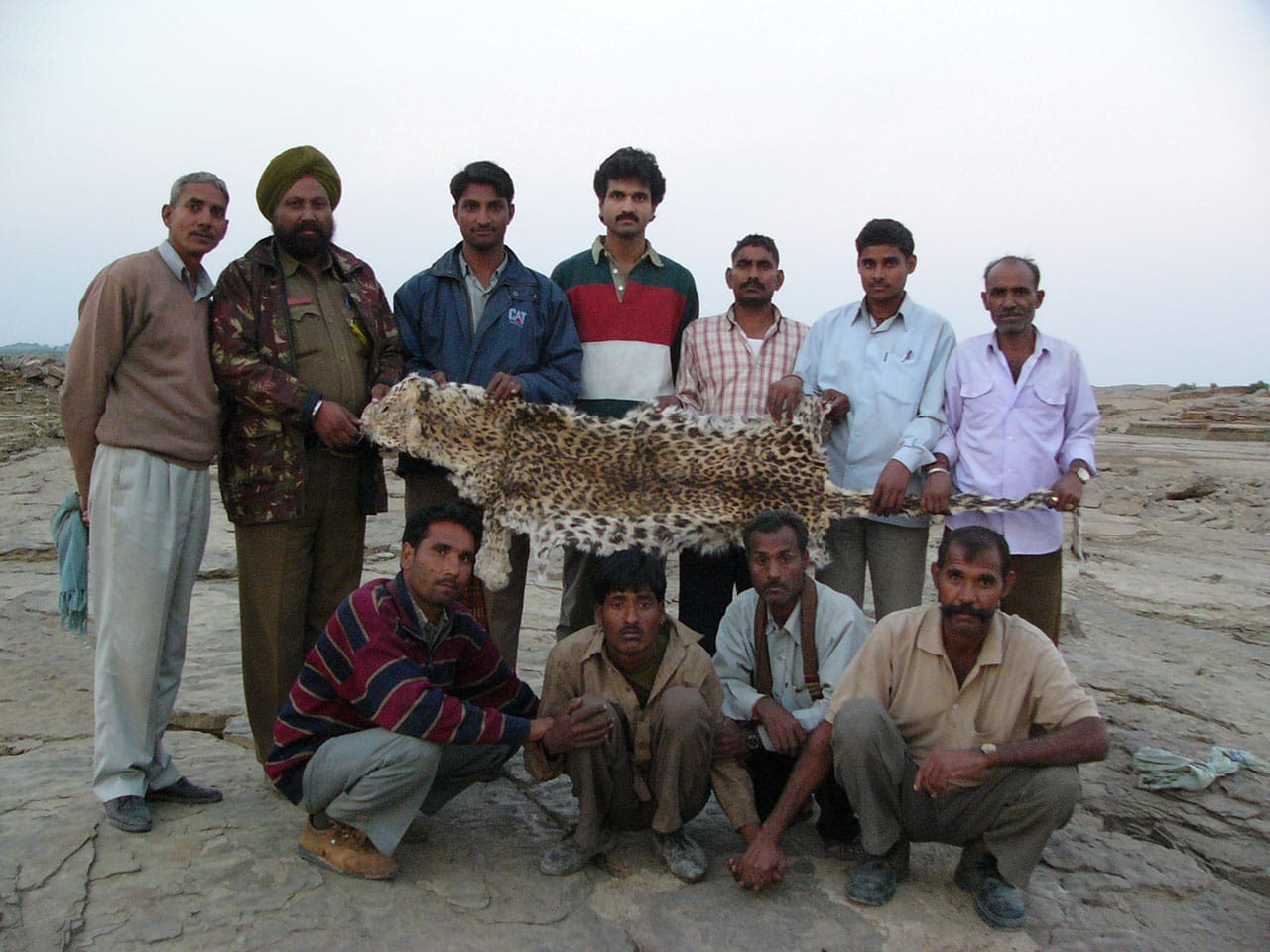 Poaching is a global menace fuelled by the illegal wildlife trade, the most lucrative black market business behind narcotics, human trafficking and illegal weapons. Such business is driven by greed and has often cost the lives of both  humans and endangered wildlife. Ranthambhore has also been affected by this problem  and Tiger Watch has risen to the challenge. 
A census for Tigers conducted by Tiger Watch in 2004 led to the shocking discovery of 18 missing Tigers from Ranthambhore. This revelation was too scandalous and alarming to be ignored. The time for planning and plotting was long gone as rampant poaching was the glaring reason behind the disappearance of Tigers. One could either sit on the fence and watch things progress from bad to worse or jump into the fray. Tiger Watch fortunately chose the latter.
The initial investigations revealed a disturbing truth.  The majority of the poachers were from the Mogya community, a semi-nomadic hunting tribe that survives on the fringes of Ranthambhore and in the neighboring state of Madhya Pradesh. These poachers were the foot soldiers of a vast nexus of wildlife criminals that crossed international boundaries.  With the help of informants turned and procured from within the Mogya tribe and active assistance from the local police force, Tiger Watch conducted several raids, and managed to clamp down on several poaching gangs operating in and around the Ranthambhore National Park.
Starting with the first improvised raid in 2005, Tiger Watch's anti –poaching initiatives has evolved into one of the most successful anti-poaching operations in the country. Over the years, Tiger Watch has captured close to 130 poachers, many traders of wildlife parts and also managed to seize 1 tiger skull and skin, 40 leopard skins, 45 illegal weapons, 50 jaw traps and many other illegal wildlife artefacts. The rise of Ranthambhore's Tiger population has been the biggest tangible result of the anti-poaching campaign.
While major gangs hunting the big cat have now been neutralized, poaching for bush meat is still rampant. A new stratagem in the form of the Village Wildlife Volunteer Program has played a pivotal role in keeping a watch on such activities. Timely reporting from camera trap and local community databases has led to the capture of smalltime poachers, and for the first time has made anti-poaching preventative in nature rather than after the fact. Anti-poaching has long been considered to be Tiger Watch's forte, and it is this single program that has put us in the spotlight for conservationists.
Address: Maa Farm,
Ranthambhore Road, Post Khilchipur,
District Sawai Madhopur,
322 001, Rajasthan,
INDIA
(+91) 90015 07777