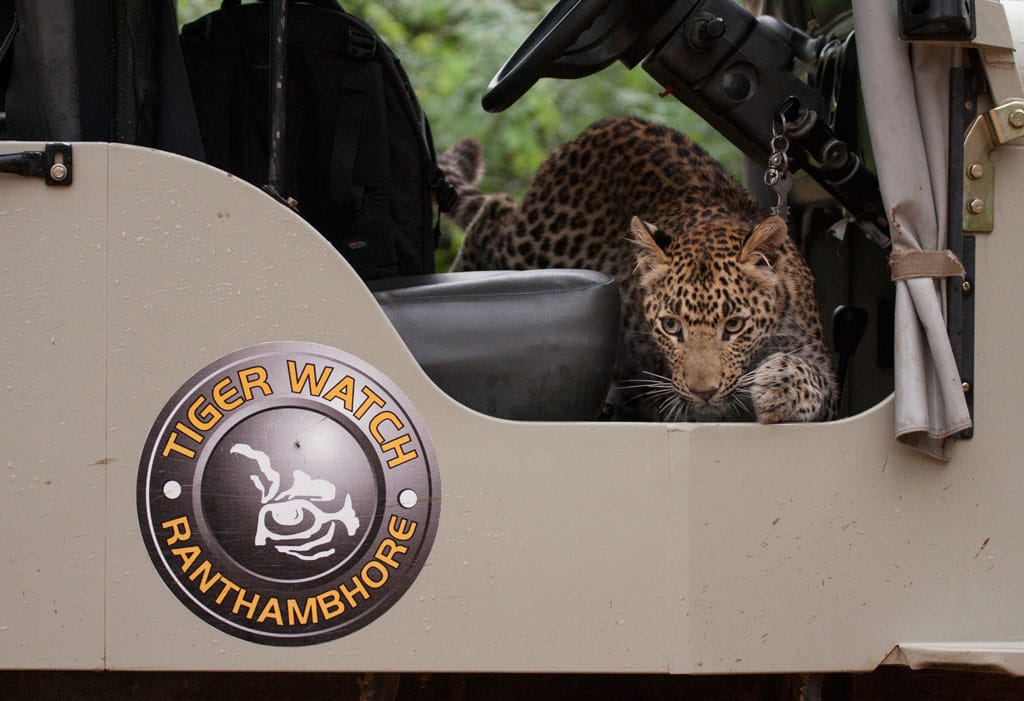 At a time when the loss of Tiger habitat was at its peak and Tiger numbers were dwindling as a result of rampant poaching, Tiger watch was forged out of a collective but iron will, to tackle a crisis that had overwhelmed both state and non-governmental resources. Fighting many battles at ground zero, Tiger Watch not only seeks to protect the Tiger, but also works to preserve the entire landscape, and continuously re-defines wildlife conservation in Ranthambhore and its environs. 
An organization of like-minded individuals, Tiger Watch, was founded by the Late Fateh Singh Rathore. Today, Tiger Watch applies its expertise to offer innovative and practical solutions to the challenges faced by an ever-changing ecosystem. Sitting at a unique vantage point, we are privileged to aid the Forest Department in augmenting their resources in creative ways to address the various challenges faced in the management of the famous but fragile Ranthambhore Tiger Reserve. Thus, Tiger Watch leads by example and continues to break new horizons in the world of conservation.
Anti Poaching
Poaching is a global menace fuelled by the illegal wildlife trade, the most lucrative black market business behind narcotics, human trafficking and illegal weapons. 
Poaching community reform
The Mogyas are historically, a socially marginalized people. For centuries now, hunting has been the Mogya's sole craft and something they proudly identify with. 
village wildlife volunteers
It is time to stop scaring people with visions of an unavoidable apocalyptic future and to start inspiring them with conviction that together, we a can turn the corner on …
Capacity building
Tiger Watch Ranthambhore has long assisted in enhancing and augmenting the Ranthambhore Forest Department's capacity to tackle a myriad of challenges.
Research
With unprecedented access to previously unaccessible landscapes and people, Tiger Watch has forged new breakthroughs in the world of conservation research on wildlife, habitats and local communities. 
Conservation awareness
Tiger Watch Ranthambhore runs programs with the explicit aim of creating more awareness of the natural heritage of the Ranthambhore Tiger Reserve and the challenges that plague the landscape.
Founded in 1997 by Fateh Singh Rathore to combat poaching and the loss of Tiger habitat.
50 paid Village Wildlife Volunteers, 7 MEP + 8 office
Wildlife Criminals Arrested
Over 21 years, we have arrested poachers, middlemen and syndicate leaders.
The strength of our network in local communities in 90 villages surrounding Ranthambhore Tiger Reserve.
Our volunteers cover 50 villages surrounding the Ranthambhore Tiger Reserve.
Our operations cover the entire landscape around the Ranthambhore Tiger Reserve.
Over 50 % of the Tiger Reserve's Tigers are outside of the park and they are consistently monitored by us.
Research findings/publications
Our programs have given us access to previously inaccessible landscapes and we have forged new horizons in wildlife conservation research.
Fateh Singh Rathore
Founder
Ranthambhore was the place that brought the tiger to the consciousness of the world. Fateh Ji (1938-2011) brought glory to Ranthambhore, and made it the celebrated Tiger Reserve it is today. He served as Ranthambhore's Field Director and later founded Tiger Watch. He firmly believed in working with people to save the tiger and in a country that is 1 billion strong, his people centric approach is the only one that worked.
Iskander Lalljee
Chairman
A thorough gentleman who firmly believes in giving back to the planet and humanity.  Fondly referred to as Isky Sir, he is the main financial supporter of the organization and has played a pivotal role in shaping the Mogya Education Programme. He is based out of Gurugram but keenly monitors operations on the ground.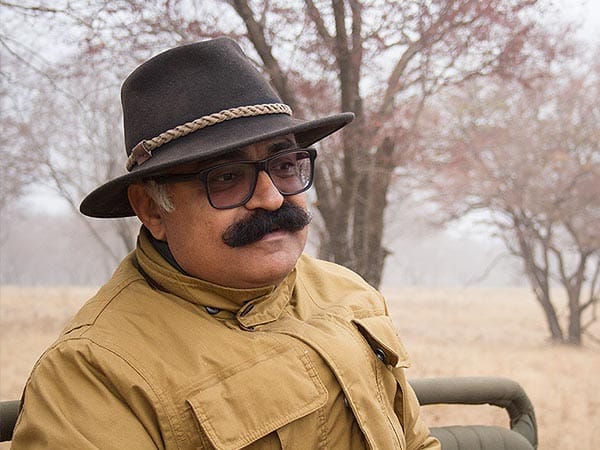 Dr. Goverdhan Singh Rathore
Vice-Chairman
An artist by heart, a medical practitioner by training and a conservationist by passion, he is the founder of the largest non-government organization of the district called the Prakartik Society, which employs 200 people. A state of art hospital and school are two examples of his exemplary work. He is a leading philanthropist in the area, who has received several international and national level awards while he also successfully runs a boutique hotel – Khemvillas at Ranthambore.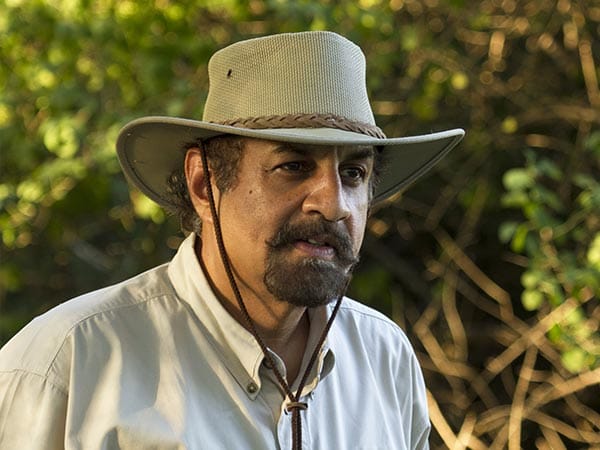 Ashutosh Mahadevia
Secretary
He is the main founder of Tiger Watch, Fateh ji used to say that he actually made Tiger Watch materialise and created a board for this organisation. He is a businessman based in Mumbai, but his heart is always in Ranthambhore. He single handedly raises funds, supports and manages the administrative work for the organisation.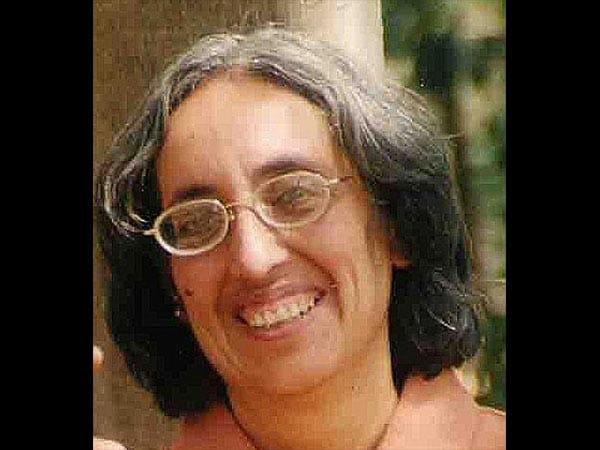 Soonoo B. Tararporewala
Treasurer
Retired from the British Council Library, Soonoo Taraporewala is a regular visitor to Ranthambhore for the last 30 years. She has written a biography on the life of Fateh Singh Rathore and followed his passion as a disciple of the wild. Her bond with Ranthambore continues to blossom and she has always stood by Tiger Watch's side, both in times of strength and crisis.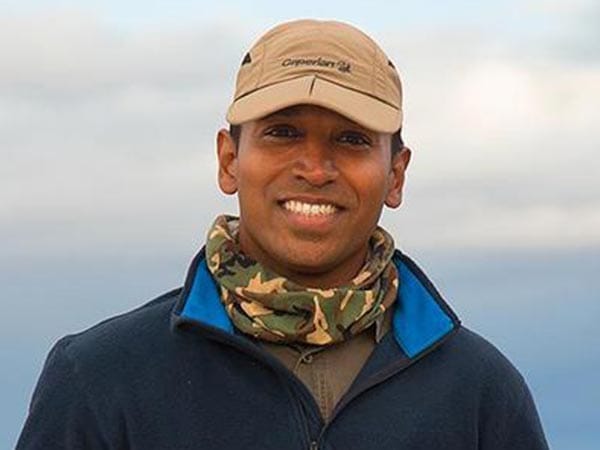 Sachin Rai
Joint Secretary
One of the finest photographers in the country. Sachin Rai is engaged in the business of travel. Also a multimedia expert, he has tuned in with his expertise several times be it for making films, our website, and documents.
Rishad Naoroji
Member
Rishad Naoroji was not only a friend and supporter of Fateh Singhji, but also a guide to propagate and support species other than Tigers especially Raptors.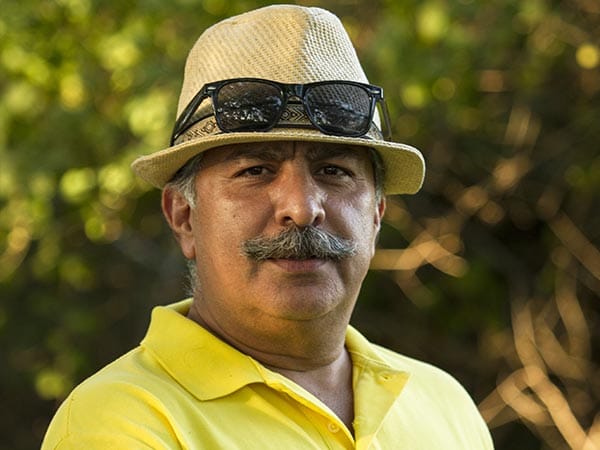 Dr. Ajay Veer Khurana
Member
Ajay is a surgeon of fine repute. Based in Jaipur, he advocates for Tiger Watch  in the political and bureaucratic corridors of Rajasthan, thus ensuring positive manoeuvring and image building for Tiger Watch.
Ishan Dhar
Member
Ishan is a researcher and a part of the editorial desk at New World Order. He became associated with Tiger Watch Ranthambhore when the Village Wildlife Volunteer Program commenced in 2015 and has been an active participant Tiger Watch conservation interventions ever since. He has co-authored a book on the Village Wildlife Volunteer program titled Wildlife Warriors.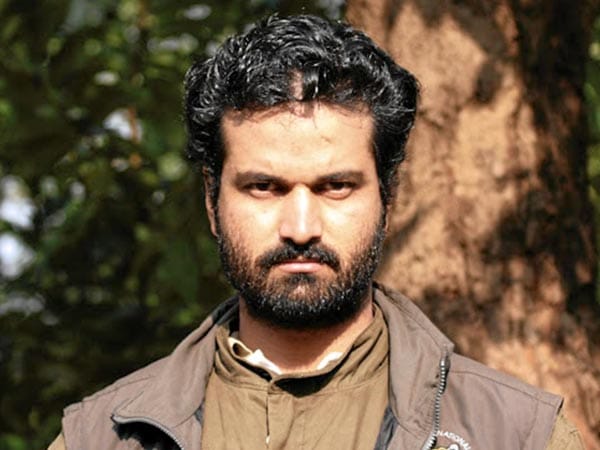 Dharmendra Khandal
Member
Dharmandra Khandal is a conservation biologist who has been with Tiger Watch since 2003. His work with Tiger Watch has involved proactive anti-poaching, the monitoring of wildlife and conservation research. He has forged new frontiers in the world of community based conservation through his interventions in the Ranthambhore Tiger Reserve.
Anjali Patel Mehta
Member
Former Investment Banker at Goldman Sachs and Deutsche Bank and mother of two, Anjali Patel Mehta began her creative journey in 2012, when she founded her ready-to-wear label, Studio Verandah. A chance encounter with the tiger T-91 in the Ranthambhore National Park inspired her to start a collection themed around this most interesting of tigers. The collection was the first of its kind and brought the nuances surrounding tigers in Ranthambhore and the new realities of wildlife conservation to a whole new audience. Anjali has been a firm supporter of Tiger Watch ever since.
Punit Lalbhai
Member
Executive Director of Arvind ltd. , Punit is no stranger to Ranthambhore nor wildlife conservation. As a young prodigious lad of 17, and with the encouragement of our late founder Fateh Singh Rathore, Punit participated in Ranthambhore's first ever camera trap based tiger census in 1999 under the supervision of Dr. Ullas Karanth. Punit spearheads initiatives in sustainability and strongly supports Tiger Watch's initiatives in community based conservation.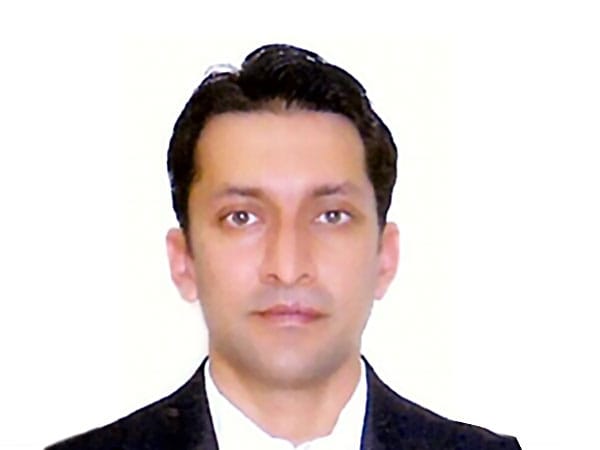 Abhimanyu Golcha
Member
Abhimanyu Golcha has been Director of the Golcha Group since 1994. In this capacity, he leads a group of Industries which are engaged in Mining, Cosmetics, Cinemas and Banking. A wildlife and nature lover and outdoor enthusiast with a soft spot for wildlife photography art, and local indigenous cultures, his love for Ranthambhore and his support for Tiger Watch led initiatives, came about very naturally.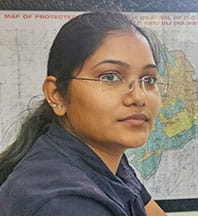 Meenu Dhakad
Assistant Conservation Biologist
Meenu Dhakad is a Master in Biodiversity & Conservation and works as an assistant field biologist with Tiger Watch. Being familiar with the software GIS, she compiles much of the extensive data transmitted by the Village Wildlife Volunteers and manages various ongoing projects.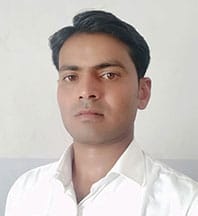 Meethalal Gurjar
MEP Warden
With a background in the Arts and mechanical ITI,  Meethalal serves as  hostel warden and teacher for our Mogya Education Program. He also provides pastoral care to the students and monitors their overall development.
Bihari Singh Gurjar
VWV Coordinator
Bihari Singh is a coordinator in the Village Wildlife Volunteer Program. His main responsibilities are monitoring wildlife and conducting anti-poaching operations in the Mandrayal range within the Kailadevi Wildlife Sanctuary.
Dharmsingh Gurjar
VWV Coordinator
Dharmsingh is a coordinator in the Village Wildlife Volunteer Program. His main responsibilities are monitoring wildlife and conducting anti-poaching operations. After the outbreak of Covid19 Tiger Watch's Mogya Education Program shifted to a homeschool model. Since then he travels to individual families for lessons. He has done MA in Hindi and has worked with us for 3 years.  He has also conducted multiple surveys in and around Ranthambhore.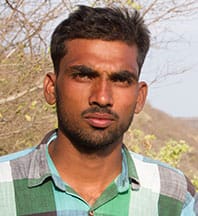 Harimohan Gurjar
VWV Coordinator
A post graduate in sociology, Harimohan is a coordinator in the Village Wildlife Volunteer Program. His main responsibilities are monitoring wildlife and conducting anti-poaching operations. He has worked with us for 4 years.  He has conducted surveys in and around Ranthambhore including those involving socio-economics.
HariSingh Gurjar
VWV Coordinator
Harisingh is a coordinator in the Village Wildlife Volunteer Program. His main responsibilities are monitoring wildlife and conducting anti-poaching operations. He has done his matric and has worked with us for 4 years. He has conducted multiple surveys in and round Ranthambhore.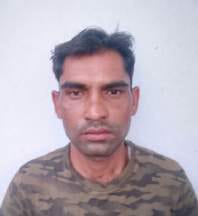 Dharm Singh Gurjar
VWV Coordinator
A graduate in Sociology, Dharmsingh is a coordinator in the Village Wildlife Volunteer Program. His main responsibilities are monitoring wildlife and conducting anti-poaching operations in the range of Kundera, Ranthambhore National Park. He has worked with us for 1 year.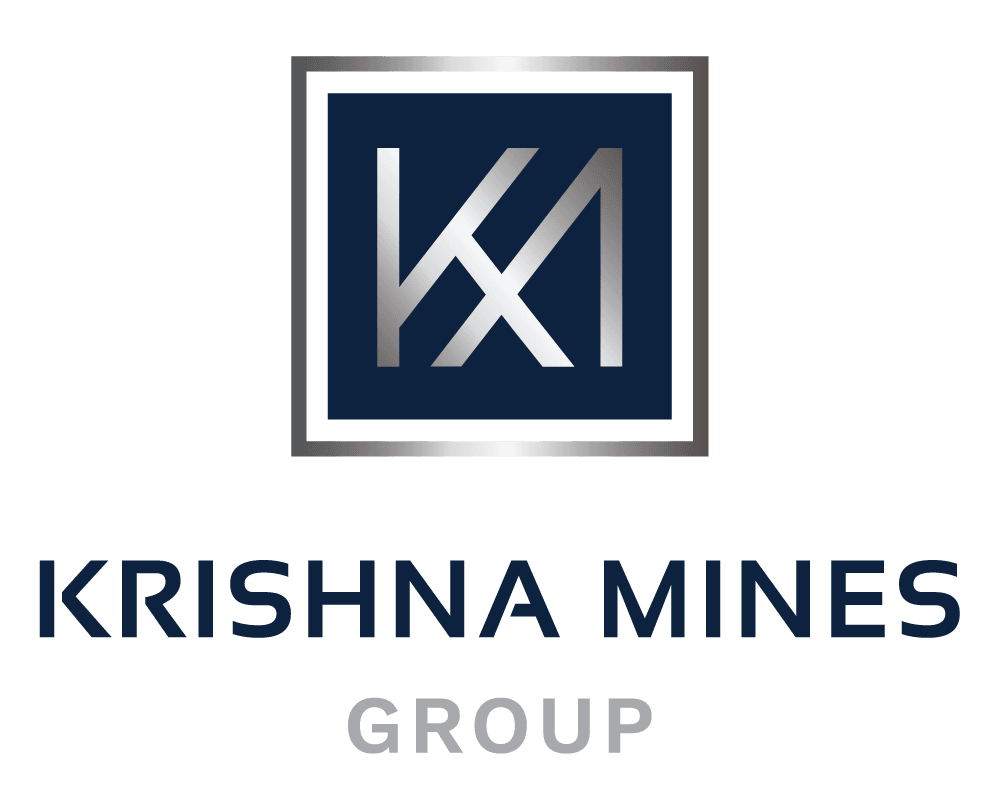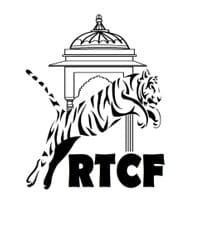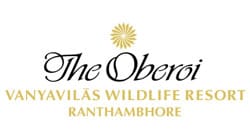 Sherbagh Hotel (Sujan)

Hem Chand Mahindra Foundation (HMF)

Cotton Kachnar Craft

United world college of Southeast Asia
Tnq Books & Journals pvt. Ltd.
Roots Advertizing
Highlights of India
Association For India
Development USA (AID)
Felis Creations
Studio Verandah
Mr. Iskander Lalljee
Mr. Jaisal Singh & Mrs. Anjali Singh
Mr. Dieter Gutmann
Mr. Ajay Chopra
Mr. Ashok Mahindra
Mr. Irfan Quadar
Mr. Sachin & Mrs Divya Rajkrishnan
Mr. Anshuman Jain
Mrs Mona Patel
Mr. Tarun Bansal
Mr. Rahul Khosla
Mr. Shivrang Keshav Purohit
Ms. Vrinda Mehtani
Mr. Karan Tibrawalla